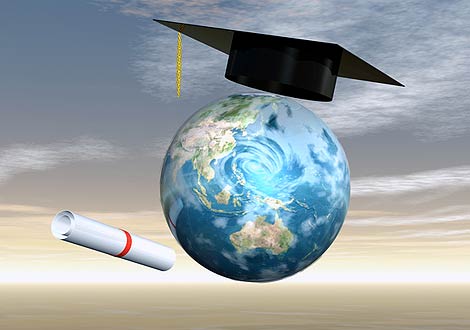 A double-degree programme involves a student's working for two different university degrees  at different institutions (sometimes in different countries), completing them in less time than it would take to earn them separately. 
Master's double-degree programmes are the most widespread. Typically in a double-degree programme both of the participating institutions reduce the amount of time required to be spent at each. Common double-degrees are the MBA degree and a double PhD degree.
A double-degree programme is based on a formal agreement between two universities. Students spend 1 year in each degree programme. After completing all requirements for both programmes, the student is awarded two degrees. Students enter a dual-degree programme to accelerate their education or to enrich their professional portfolio.